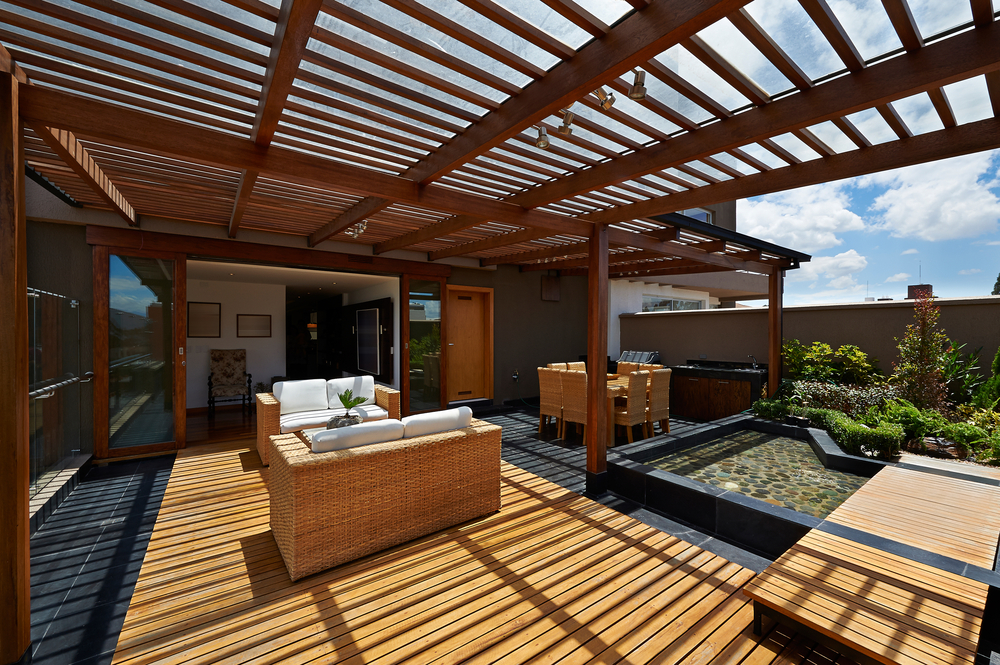 If you know what a pergola is, you may already know how perfect it can be as a focal point in any landscaping scenario. Getting to know these trellised wonders is the same as growing to love them as the versatile structures that they are. If you're curious, here are a few of the major advantages they can have for your home's exterior space.
Extend Your Garden
"More garden space" are the three words that every green thumb yearns to hear. Whether you choose to let a simple morning glory twine its way up the latticed walls or hang a planter from the ceiling struts, a pergola will lend its architectural elements to your imagination. For a more Dionysian scene, try planting grapevines to enjoy the shade and the sweetness they provide.
Practically Private
The best thing about these structures is that they lend themselves to many different situations. In some cases, that might mean getting a little privacy for your outdoor activities. If you have some nosy neighbors, just let down the screens or drapes and retreat into your own private zone.
Even if you love your neighbors, you can block off anything from a nearby road to the afternoon sun with a heavy canvas curtain or a strategically placed wall of vines. Your pergola can be as much of a retreat as you want it to be.
Landscaping Value
Chances are that if you love these types of structures, you're not alone. Prospective homebuyers will see the worth in your choice and pay a little more attention to your property if it comes time to sell. Well before that, you'll have the satisfaction of standing out a little among your neighbors.
Overall, you can count on a pergola to increase your enjoyment of your home's outdoor areas. Whether it's by adding more garden space or by letting you get some peace and quiet, this improvement is bound to increase the value of your home for you and for anyone else who comes looking.
Interested in adding a pergola to your landscape? Contact our team at Fence It In to get started. For a free quote, click here.