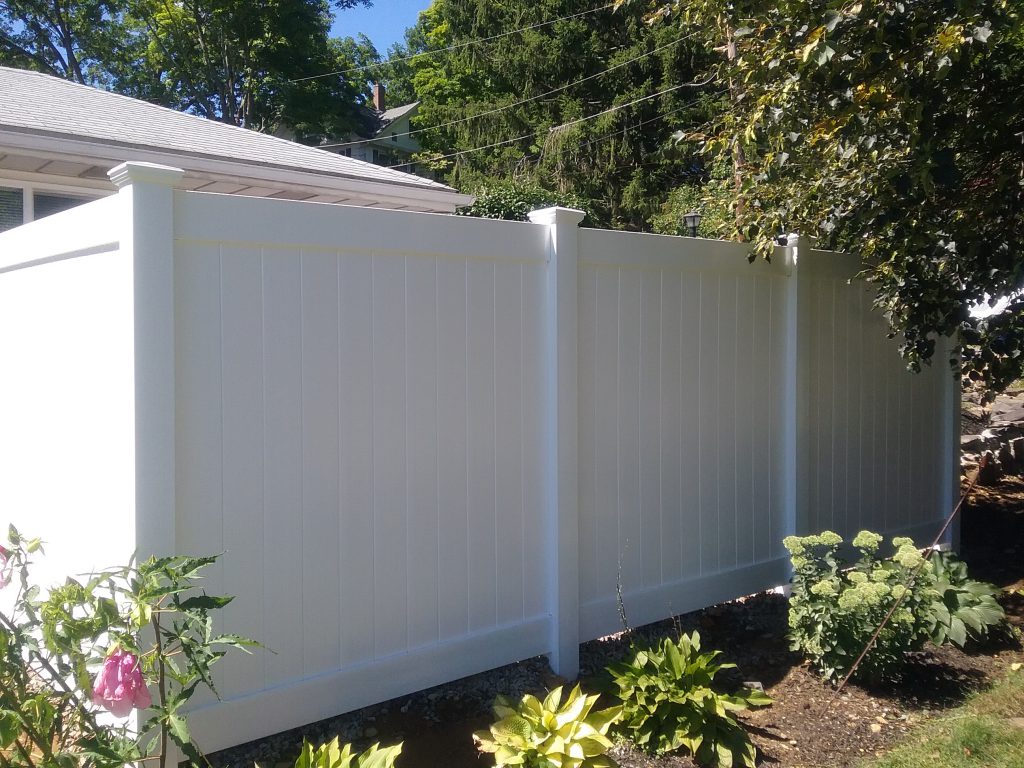 You have many options when it comes to choosing vinyl fencing for your yard, so it is necessary to be able to compare prices and other features of vinyl fences before making a purchase. You can either purchase a fence in person at a store or online through a retailer. You have more choices when shopping online and could potentially find a better deal, but you will not be able to see or feel the fence when making a decision. Either way, it is wise to have a professional come to install your fence to ensure that everything is done correctly.
Selecting Warranty
As with any major purchase, selecting a type of warranty will save you headaches should anything happen to your fence in the future. Warranty can cover damage from such things as warping and breakage. Vinyl fences are very durable and damage is not a huge issue, but it is still possible, so consider choosing a warranty based on how large your fence is and what the fence is used for.
Types of Vinyl Fencing
What type of fence you purchase has a lot to do with the purpose of the fence. For example, you would not choose the same fence for an animal enclosure as you would for putting vinyl fencing up around a yard or pool for privacy purposes. For an animal enclosure, you will want something large and sturdy. For a privacy fence, you can choose from the many styles offered and install a fence that is attractive and that goes with the rest of your home.
When it comes to choosing a material for your fence, purchasing a heavy grade vinyl material rather than cheap imitation vinyl will ensure that the fence lasts a long time and will be able to withstand the outdoor elements.
Consider these factors before purchasing vinyl fencing and contacting a professional to install your new fence.