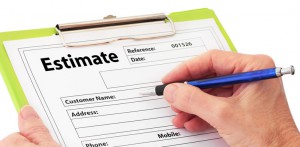 You work hard to keep your home and property looking great. However, despite your most vigilant efforts, things wear out and break, and eventually, you need to make repairs or replacements. Fencing it one aspect of your property that can suffer most from wear and tear. Over the years, harsh weather conditions and other environmental factors can cause your fence to deteriorate. One of the first clues that it's time to fix your fence or replace it altogether is that your fence is leaning. The following are some ways to handle this problem and whether an entirely new fence installation is necessary.
When to Repair
A leaning fence doesn't automatically mean you need to rip out the whole thing and start from scratch. It may be worth it to salvage what you have and make needed repairs to preserve your fence. Repairing your fence instead of installing a new one will also save you time and money. First, check and make sure the horizontal rails are strong enough to hold a nail. If they are, you can probably still fix your fence, it it's wooden. Expensive, strong fences such as wrought iron can usually be repaired, while a leaning chain link fence should lead to a new fence installation.
Replacing Your Fence
It's always best to hire a professional, when possible, to help you install a new fence. A contractor can help you identify what type of fencing would be best for your property. This professional can also direct you to the right materials and will then ensure that it is strong and sturdy for years to come.
Keep Cost in Mind
If your fence is leaning, and your budget is modest, it might be best to make a few effective fixes. If you have the resources and if your fence is beyond repair, call a professional to put a new one in for you.
Fence installation and fence repair will help get your yard looking great again. Call a pro to get the job done.