How to Choose the Right Fencing Materials for Privacy at Home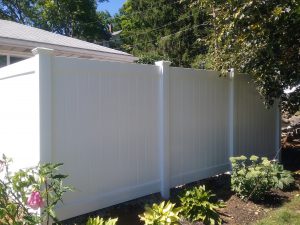 Fences are one of the first things you notice when driving through a neighborhood. Not only do they add to a home's aesthetic appeal, but they provide the privacy and security most Americans desire in a home. Fence installation by a professional team can offer the peace of mind we all long for. Here are a few options to consider:
Wood
Wood is by far the most popular of all fencing materials. Attractive and private, lumber gives the option of many slat widths and heights, allowing for an almost endless variety of styles of wooden fences. This is a high maintenance fence material, requiring yearly upkeep in harsh weather.
Wrought Iron
Once common as ornamental design fencing for the rich and famous, the wrought iron fence has become more traditional and now focuses on strength and beauty. This type of material can be costly and does require constant maintenance.
Aluminum
One of the most popular fencing types, aluminum requires little maintenance and does allow for privacy. Although it can be painted in nearly any color of the rainbow, aluminum is not a sturdy fence installation material and doesn't hold up well in severe climates.
PVC
By far the cheapest fencing fabric, it is also resistant to the elements and stands up to harsh weather climates very well. Available in a variety of colors and styles, the PVC fencing is slipped over wooden posts to make it more stable and private. Little maintenance is required for this material.
Vinyl
The most durable and maintenance free of all fencing materials listed above, vinyl is the top choice for harsh weather locations. Stronger and more flexible than wooden fences, it is also cheaper and adds almost the same about of privacy.
Options
With all the different styles, materials, and colors of fence installation materials available to you, the choice for your yard can result in something truly unique. You don't have to sacrifice beauty for privacy.