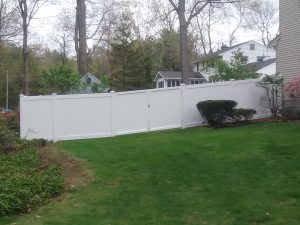 Surrounding your home or yard with a fence can be done for many reasons, but before you run out and buy fencing, why not find out which fence types are right for you? Protecting your privacy calls for different supplies than fencing a yard for the family dog, and surrounding a pool doesn't require the same materials that adding a border for aesthetic value in front of your flower bed would. Here are a few things to consider before shopping for fencing:
Why Are You Building a Fence?
The reason for building a fence can help determine the materials needed. Here are three categories for fence types:
Decorative fences are between two and three feet high and boost your home's curb appeal. Latticework, split rail, and wrought iron ornamental designs are popular because they enhance the home's view. Country homes sometimes even use short rail fences to surround flower beds or walkways.
Privacy fences are built from solid fencing materials that are tightly spaced. Designed to prevent anyone from seeing into the yard, they often stand between five and seven feet tall. Brick, vertical rail, hedges, and wooden panels are what most people choose.
Safety fences enclose areas for specific reasons such as pool enclosures, dog runs, and garden areas. Most often made from durable wire fabrics, they are popular because of their durability and versatility, yet safe enough to secure the chosen area.
What Materials Are Best for Your Fence?
Function, cost, and design all play a part in choosing which materials are right for your fence types. Another consideration is maintenance because some harsh weather zones require much more repainting, restraining, and resealing than other areas.
Wood, vinyl, and composite are all popular choices for home fencing. Chain link, wire, and aluminum are becoming more accepted, but check with your contractor about zoning codes to find out what is allowed in your area. Also, don't forget to check with your HOA (if you have one) for local rules about fence types.