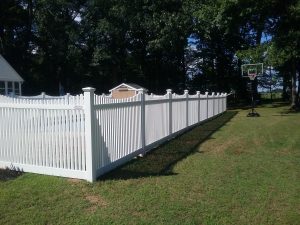 There are some home improvement projects or updating tasks that you can take care of in a day or two, while others may take weeks. Some tasks require significant planning, commitment and skills, and others are simple and hassle free. Installing a new fence on your property falls into the more challenging category. Getting a professional to handle this difficult assignment is a wise choice. Still, it's important to know what to do in order to prepare for this project to get off to a good start. Here are some helpful hints to making your next fence installation as successful as possible.
What Will the Fence do for You?
There are several reasons why you would want to put in a new fence on your property. You may be looking for an added measure of security for you and your family. Perhaps you're seeking a little more privacy. Or, you may be looking to complement your landscaping and add a little charm to your yard. Deciding why you want a fence will guide in deciding what type is best.
What Material Suits Your Wants and Needs?
Like roofing, siding or floor materials, fencing comes in many options. While a professional contractor can help you decide what type of fence installation you should, the decision largely depends on your own preferences. Decide whether you want wood, vinyl, aluminum, wrought iron or chain link for your next fence. Each has its benefits, whether it is cost, durability, look or practicality. However, some types will look better on your property than others.
How Much do You Need?
It's important before calling a contractor to know how large of an area you intend to fence. Are you hoping to fence the entire perimeter of your property or just a portion? If you can give a contractor numbers, you can get an accurate price quote.
Fence installation can be much simpler when you hire the pros. It's also important to check off these helpful hints from your list.