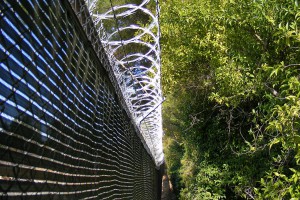 Keeping your commercial property protected is important. While there are many different ways for you to be able to explore enhancing your security, one of the easiest methods you can attempt is putting up commercial fences. In order for you to see the benefit of this decision, it is helpful to take a look at a few of the facts surrounding fencing for your property.
The first point that you are going to want to keep in mind is that you have total control over the type of material that will be utilized in the construction of your fence. This means you will have to consider the benefits of each material. Iron, for example, is incredibly durable and will last you a good amount of time. On the other hand, iron is also more susceptible to rust. Aluminum is a good choice in this regard, as it is not likely to rust the way that iron does, but it is also not as strong. There are several benefits to each type of material. Aluminum does not rust, and it is incredibly easy to maintain, but if you are looking for reinforced fencing then you might want to consider something a bit more durable. You have to see which material will offer you the most from your commercial fences before you make your final decision, so it is a great idea to put in the correct amount of research while planning for your new fence.
The decision to put up a fence around your commercial property is a good one to make. You will be able to see new levels of security emerge from this choice. In order to select the correct materials, look into the benefits and disadvantages of each before you come to your final decision. Once you have enough information, you will be all set to find a model that serves your business well and allows you to feel that extra sense of safety for which you have been searching.
For help finding the right commercial fence for your property, contact our team at Fence It In. We are happy to help you select and install a strong fence to protect your property. Click here for a free quote to get started.