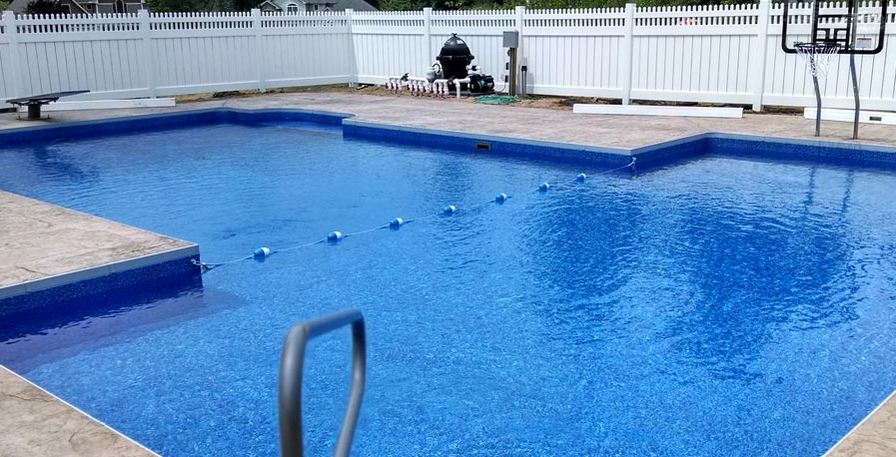 While many homeowners choose to have a swimming pool installed on their property, certain precautions need to be made when you have small children. A pool fence is a necessity for families with infants and toddlers or anyone who cannot swim. However, there are a few things to consider as you think about installation and purchasing options.
1. Always Keep the Fence in Mind
When designing the pool for your yard, make sure you always keep the fence in mind. By maintaining a focus on the safety fence, you ensure the pool and the fence belong together and fit well into your landscaping.
2. Consider Materials
Most people will opt for a wrought iron fence, but you can get creative with the materials. For example, you can use tempered glass to reduce some of the visibility of the fence. Glass tends to blend nicely with the surrounding landscape while still providing enough security.
3. Consider removable Options
While a pool fence might be necessary now, as your children grow, you can remove it. However, depending on the installation method, removal might be difficult or costly. It is best to consider removable options before installing the pool.
4. Upgrade the Safety Features
As most pool fences are installed to mitigate the risk of drowning, it is wise to search for fences with built-in safety features. For example, a self-closing and latching gate can eliminate any concern of accidentally leaving the gate open. You can also find gates with built-in alarms alerting you when someone opens it without permission; some of these features can even be linked to your phone.
5. Prevent Damage
Always keep in mind the proximity of the fence to the pool. Water and chemicals can result in pre-mature aging of your fence. You can avoid most damage by choosing a powder coating to prevent rust. Also, make sure to reapply a seal when necessary.